Transnet's ransomware attack in August had a greater impact on volumes than the July "insurrection" which closed the port of Durban for several days. According to Transnet statistics, it was the slowest August in three years, with 2020 volumes surpassing it.
In August 2021 a total of 330 109 TEUs was handled, compared to 354 015 in 2020, and 447 072 in August 2019. There were 652 vessel arrivals in August 2021, compared to 801 in August 2020 and 835 in August 2019. August's drop in volumes ran contrary to a generally positive growth through 2021, with April being a particularly busy month. Some 407 411 TEUs were handled, compared to 271 807 in 2020 and 384 248 in 2019.
May volumes also exceeded those of 2019 (388 9090 vs 368 223 in 2019). Vessel arrivals are, however, generally down, which would indicate that larger vessels are calling. In addition to a stuttering economy, riots and now elections, shipping volumes in South Africa are also being affected by global supply chain disruptions.
At the end of August, over 40 container ships were waiting to berth outside the ports of Los Angeles and Long Beach alone, with 90% of those arriving at a port having to wait at anchorage before a berth became available.
Shipping lines are focusing on high-revenue routes at the expense of Africa, with capacity in Africa has fallen by 6.5% year on year, according to Alphaliner statistics. Some traffic is also being lost to ports in neighbouring states.
DP World Maputo reported that it handled over 20 000 TEUs in September 2021, compared to the previous high of 18 300 in September 2019. It is hungry for more SA traffic. Christian Roeder, chief executive officer at DP World Maputo, said: "Thanks to the transformative upgrades at the port, DP World Maputo is continuing our growth strategy to offer the efficient gateway for southern Africa customers."
A primary target will be the citrus industry in neighbouring Mpumalanga, which has been struggling to get freight through Durban. DP World Maputo has installed over 600 reefer points in anticipation of a shift of citrus from Durban to the Mozambican port. Beira's attractiveness is expected to be boosted by a US$260-million investment in the rehabilitation of the Beira-Mutare and the Maputo-Harare railway lines and procurement of four locomotives and 150 wagons to service the routes. News from Dar es Salaam is that volumes are up following investment in port infrastructure, systems and people. A number of lines have introduced new services. On the west coast, Namport has reported a 15% growth in container volumes year on year.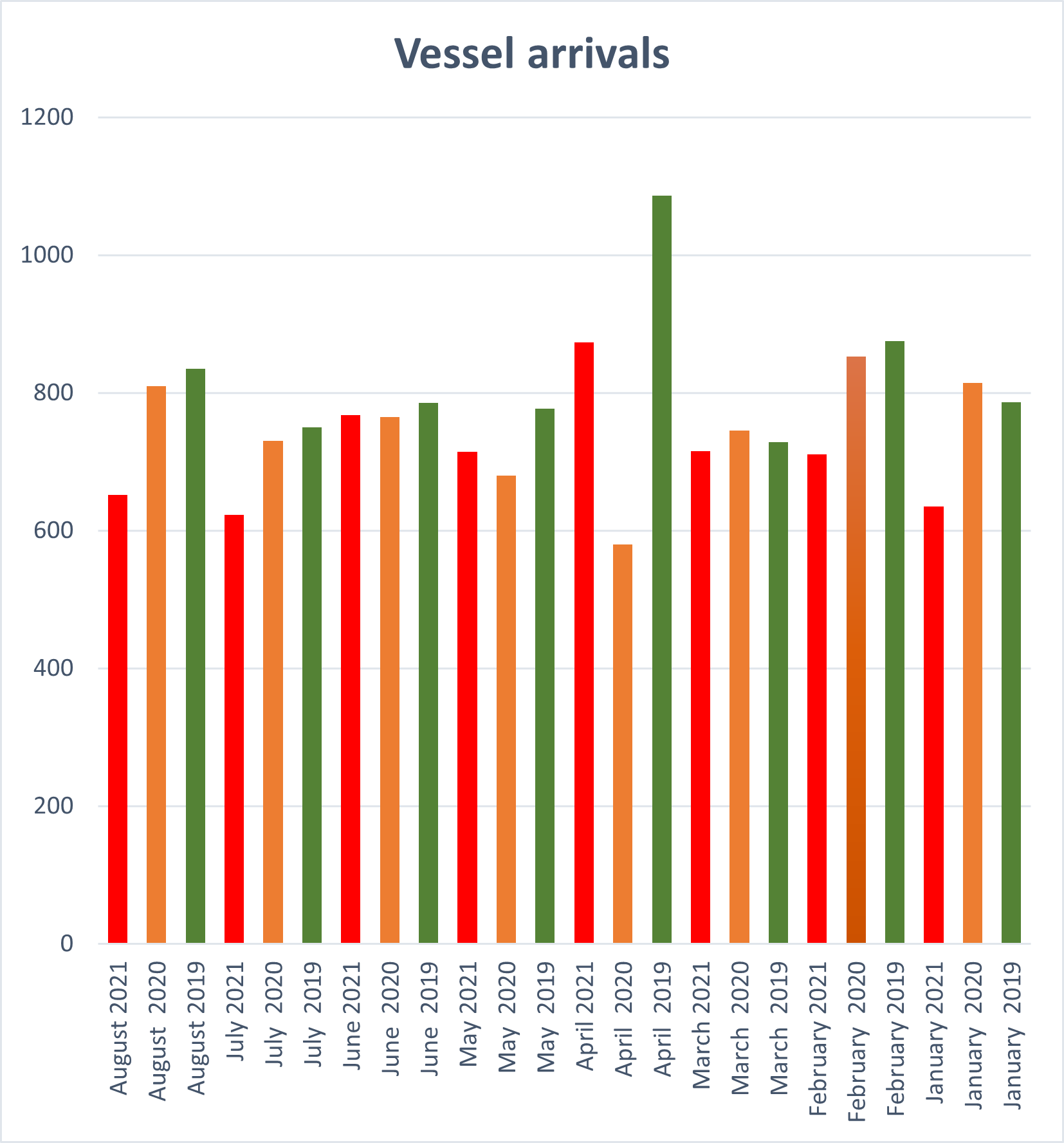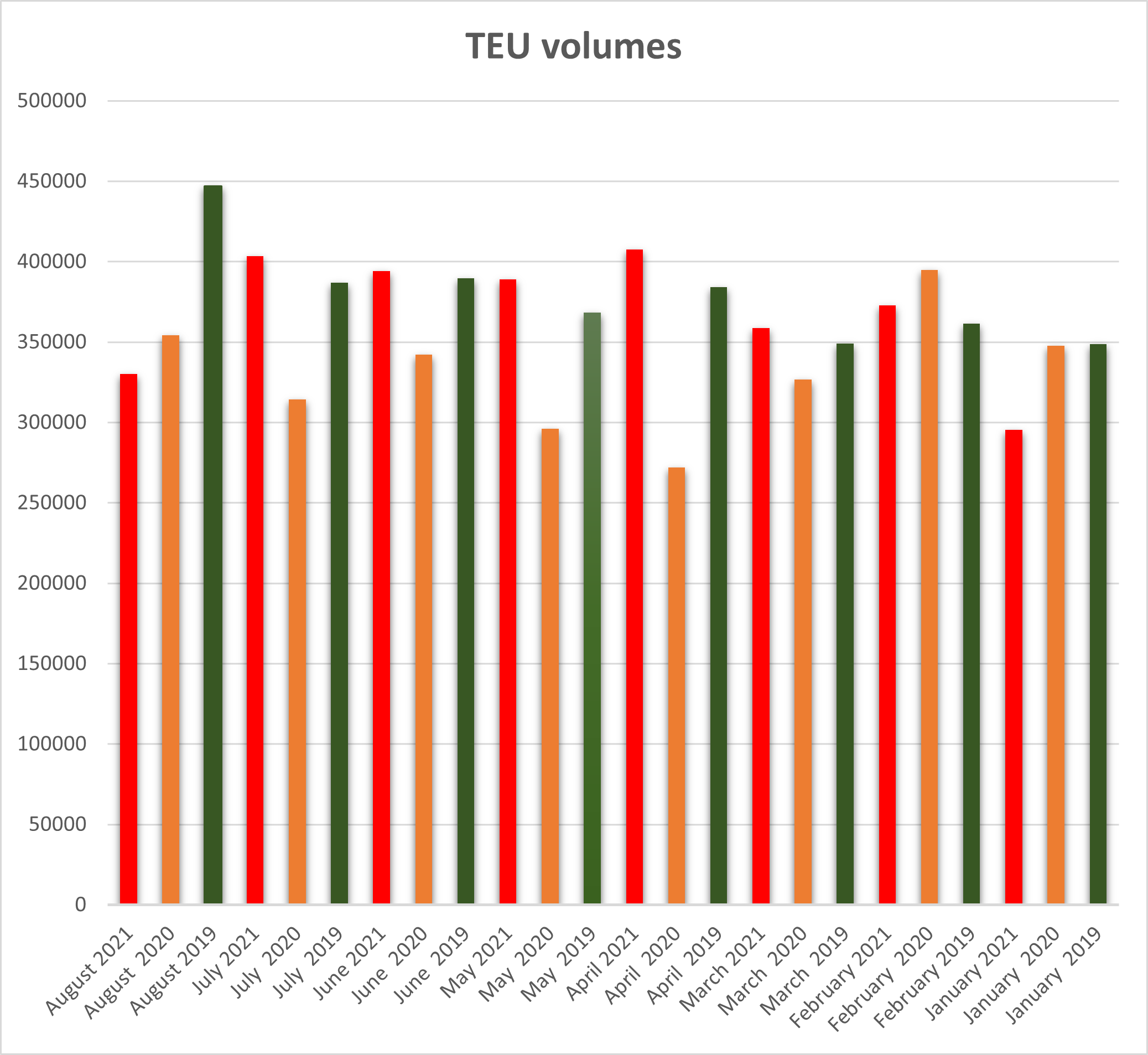 Source: https://www.freightnews.co.za/article/august-shipping-volumes-lowest-three-years